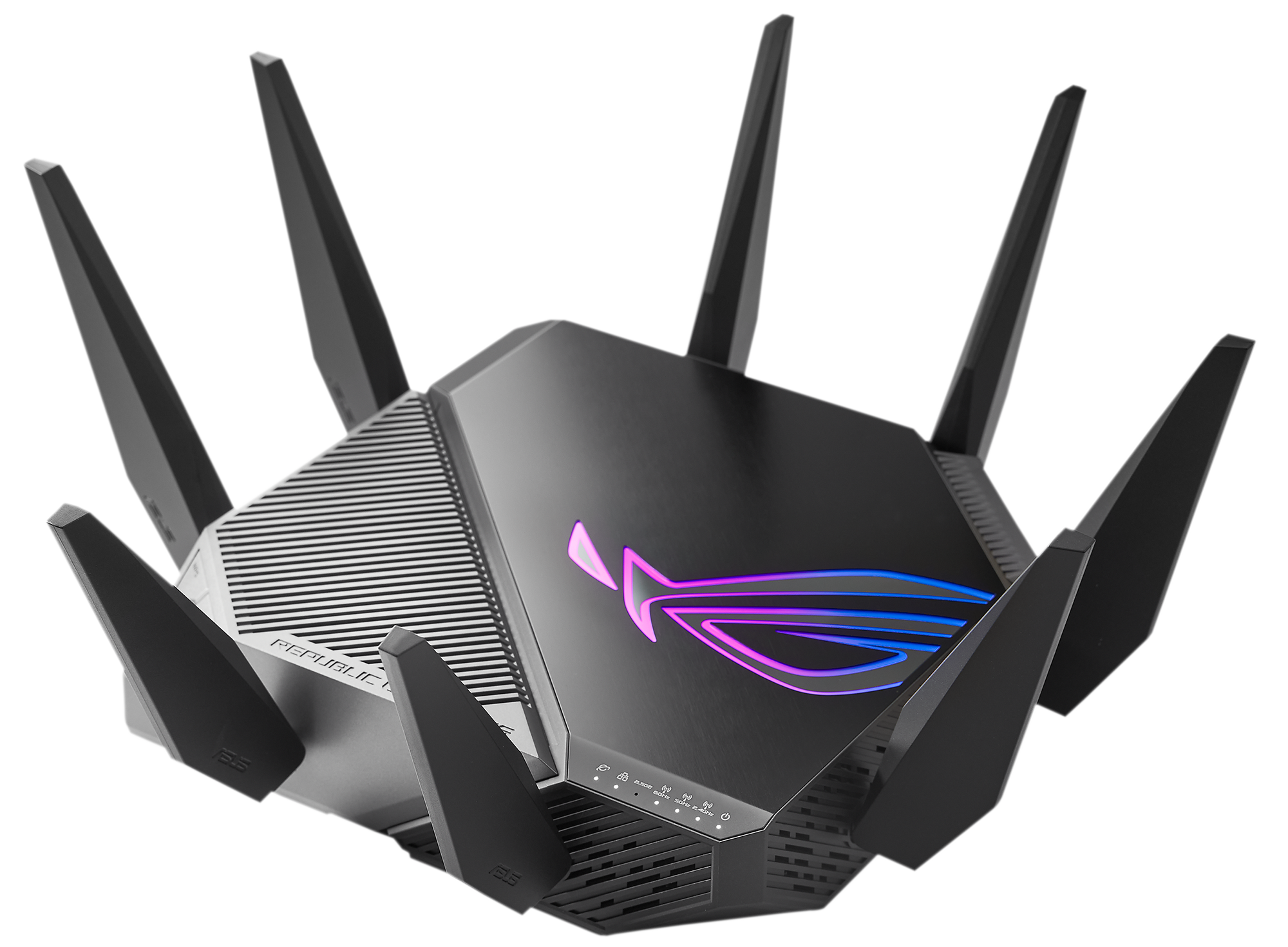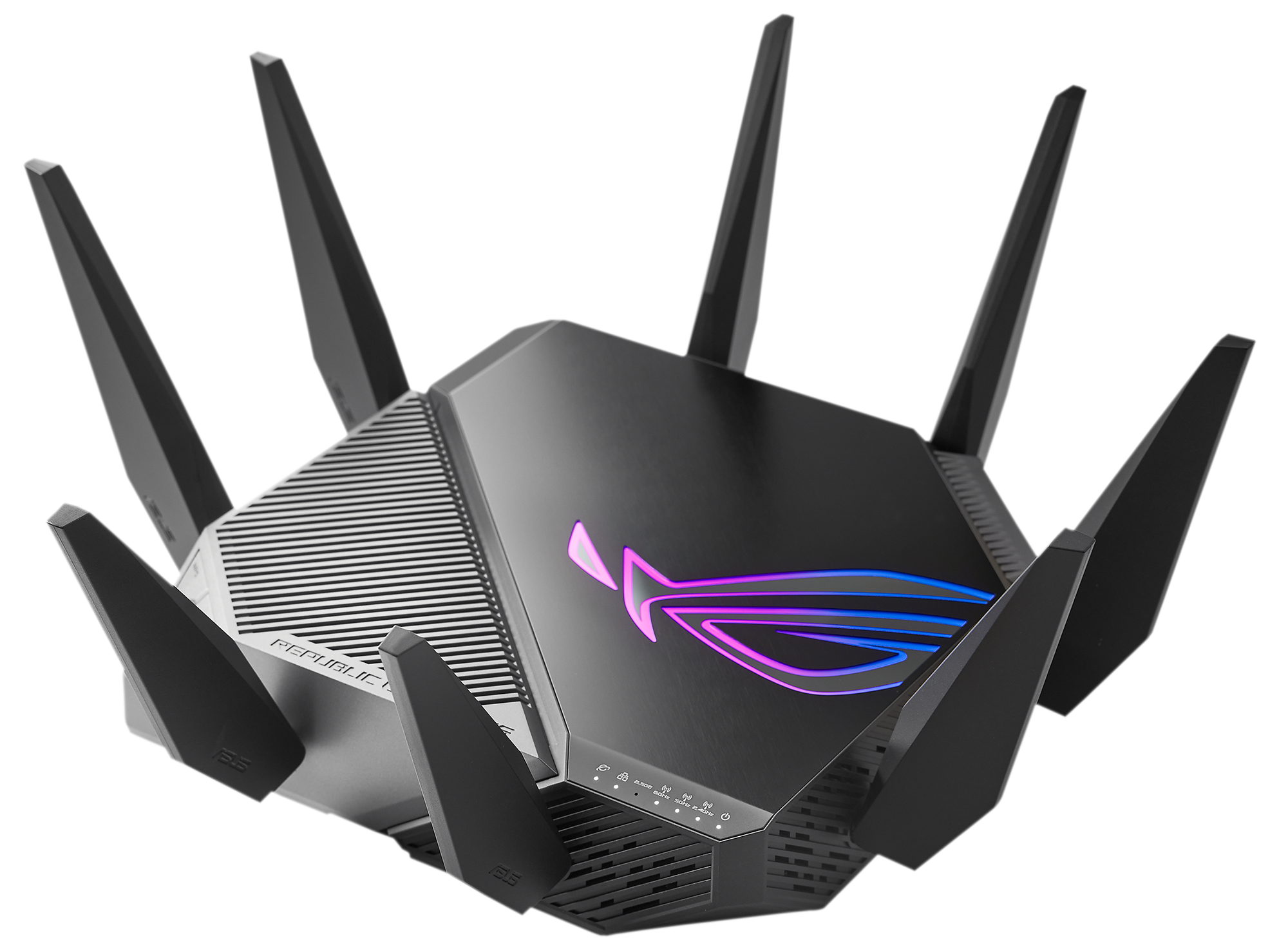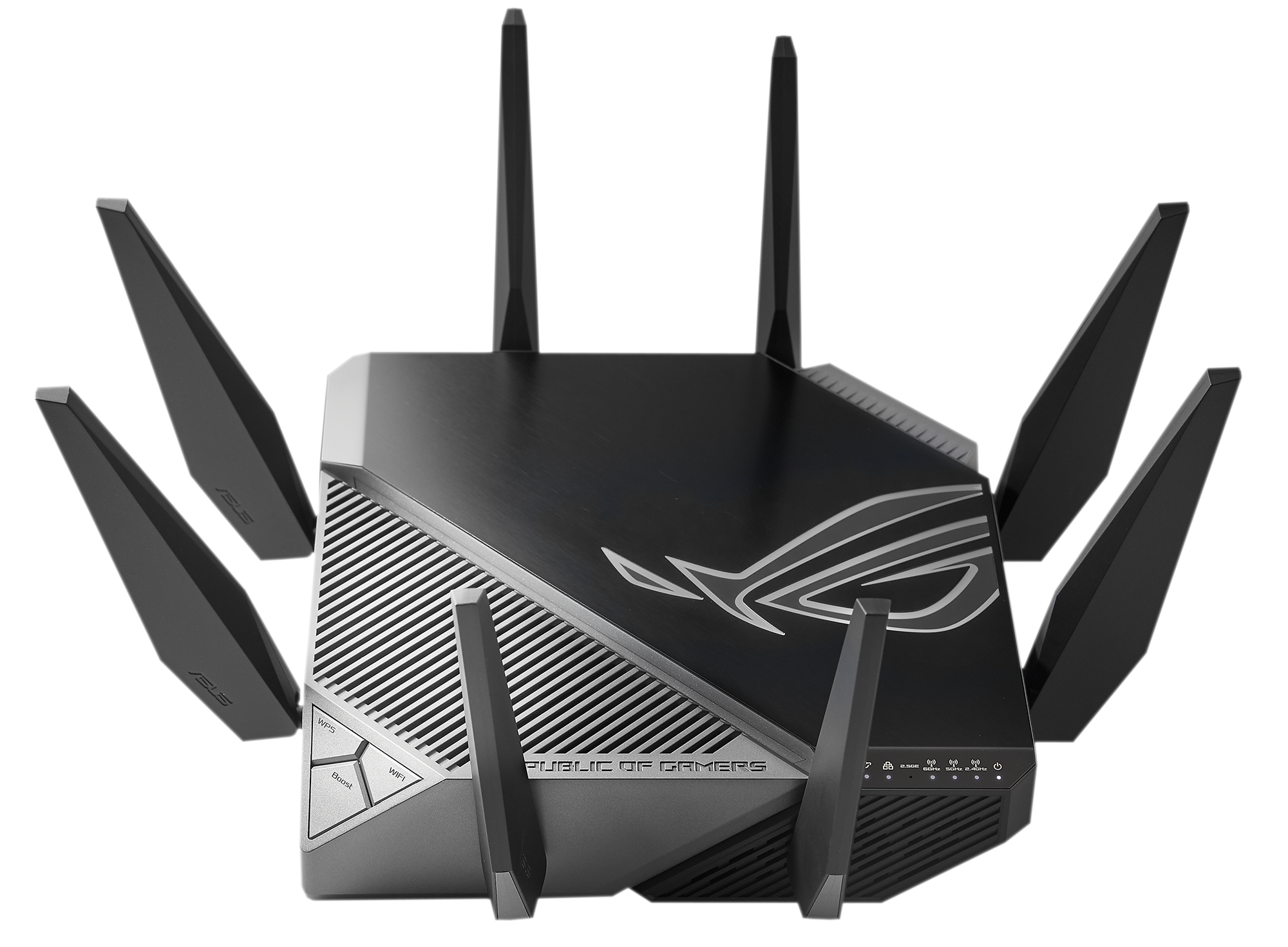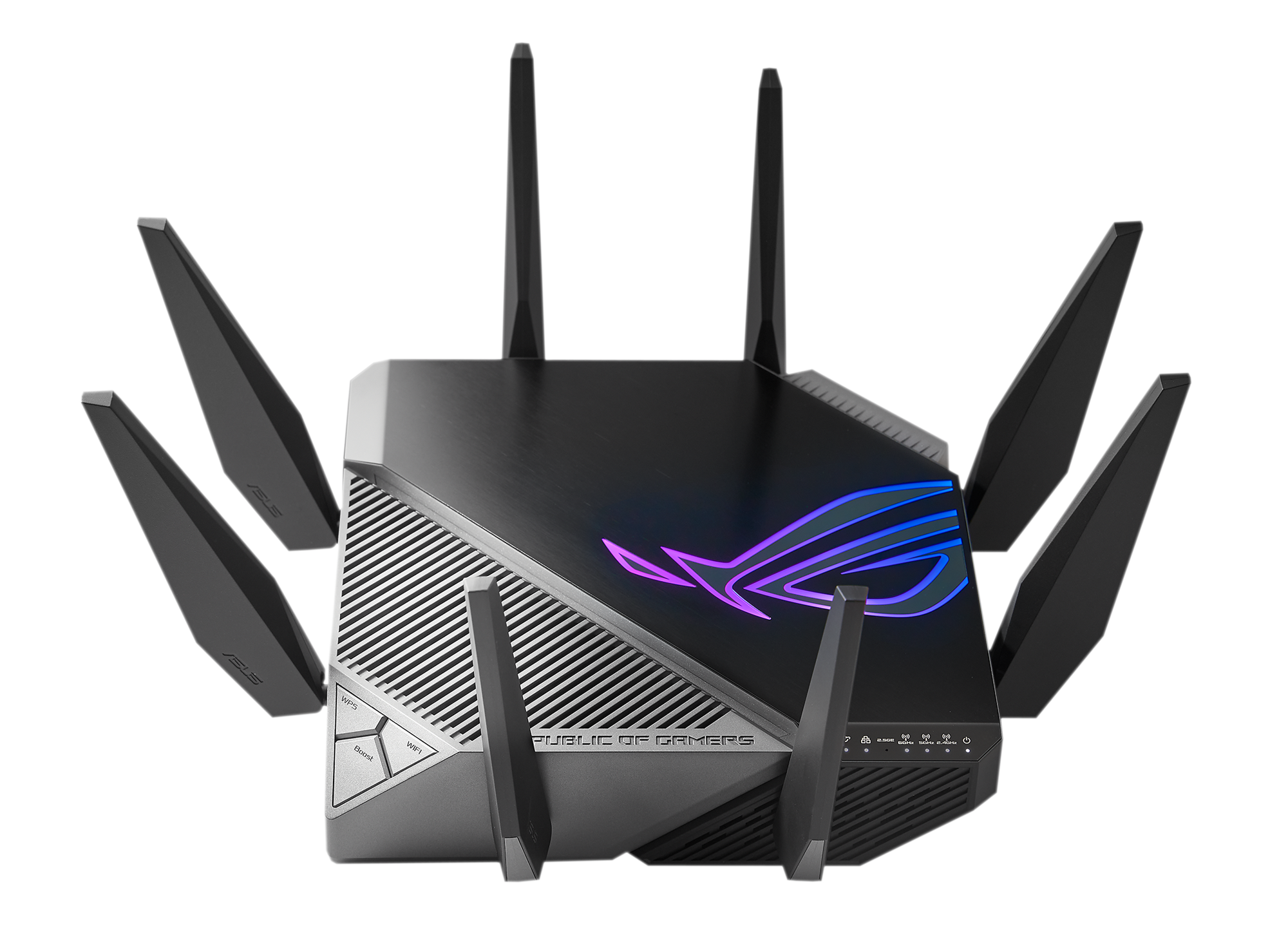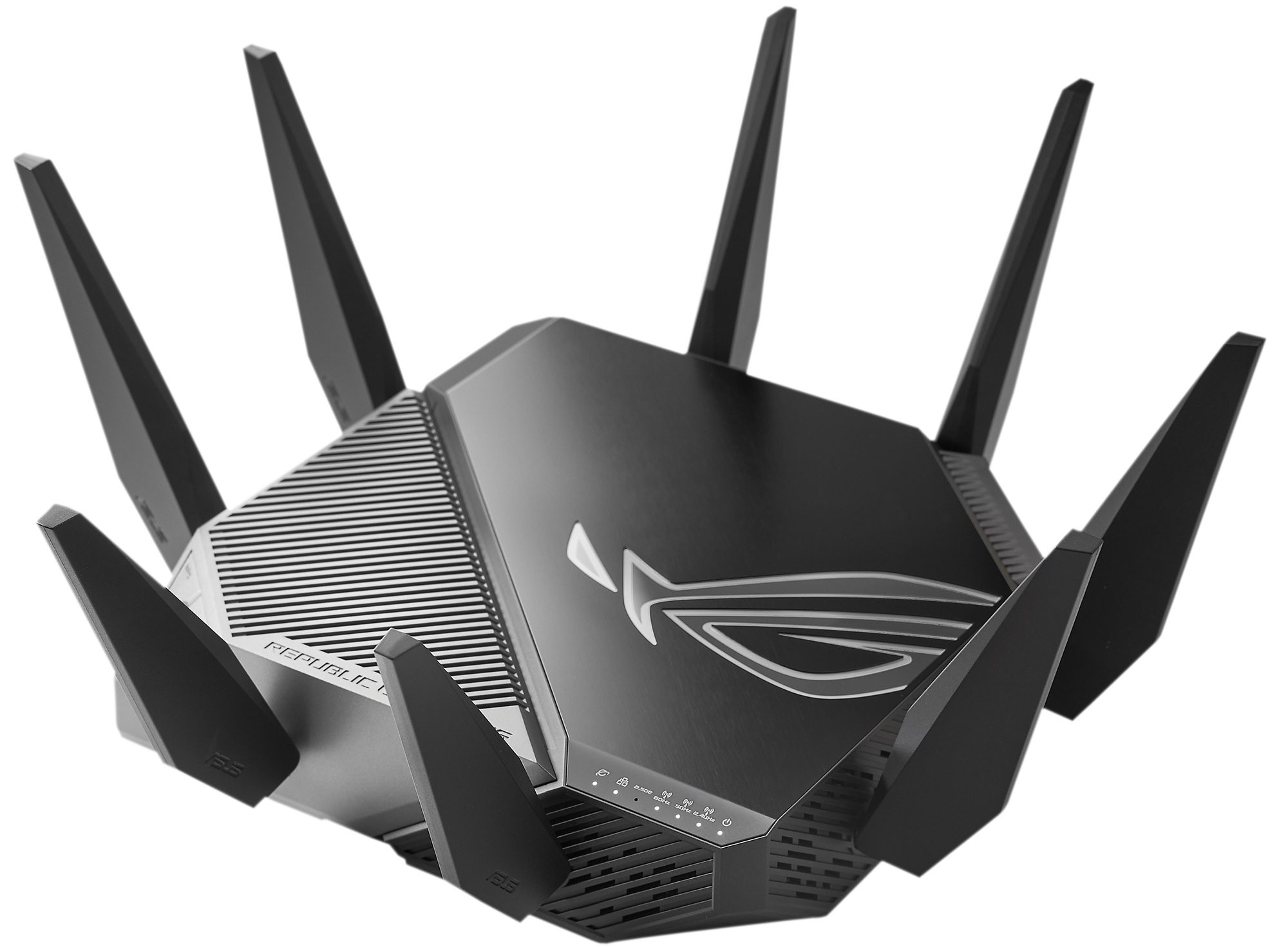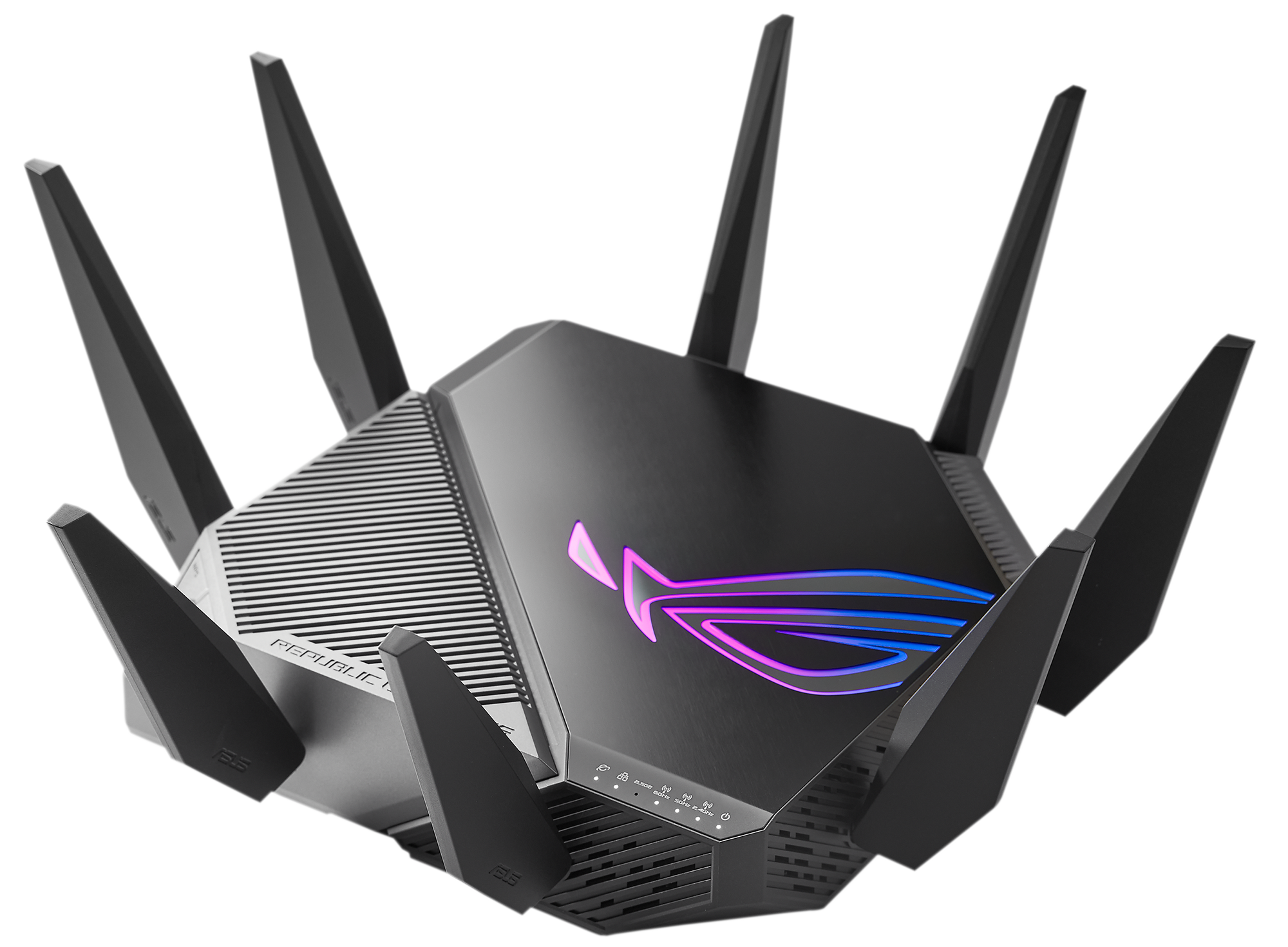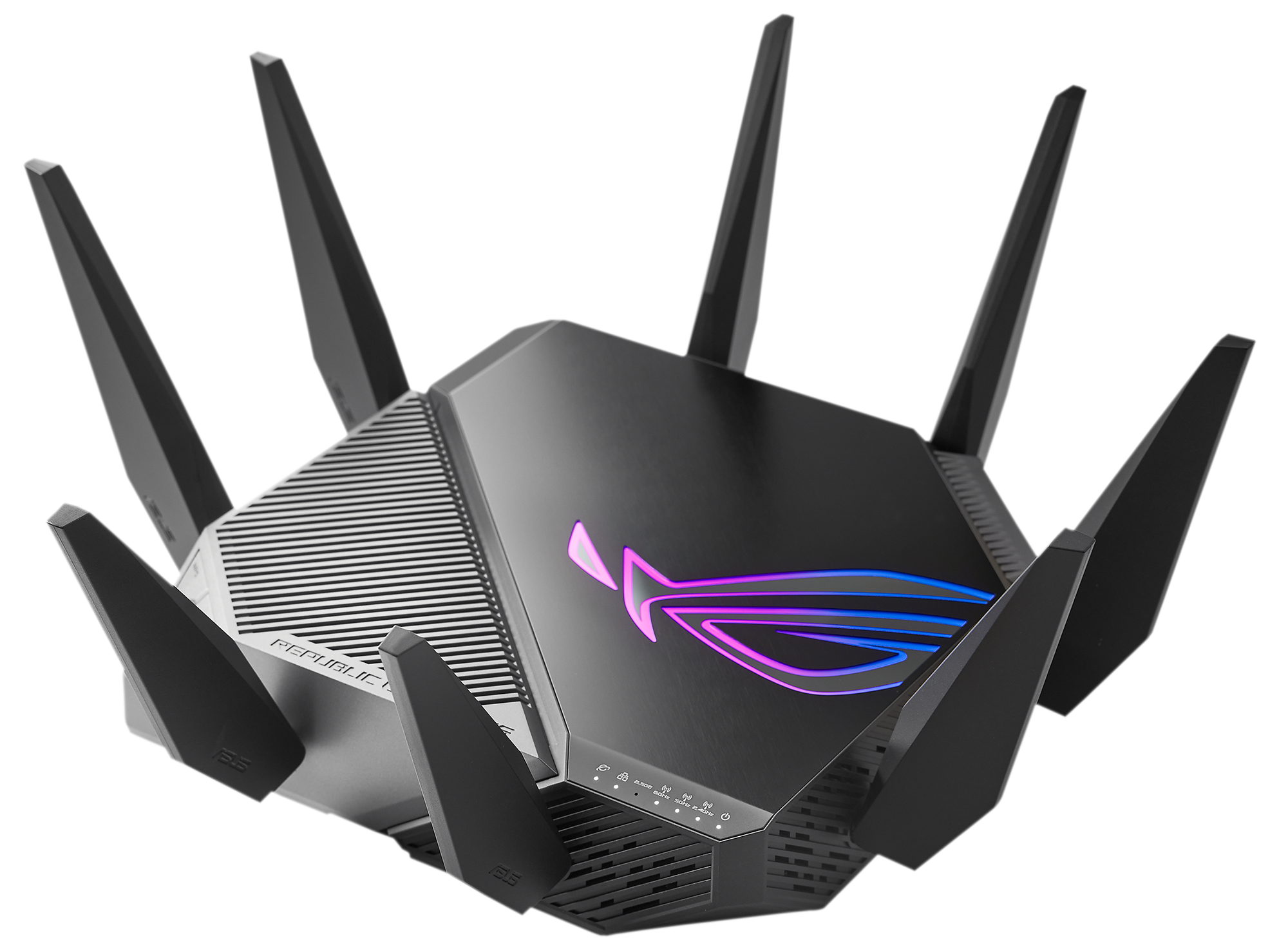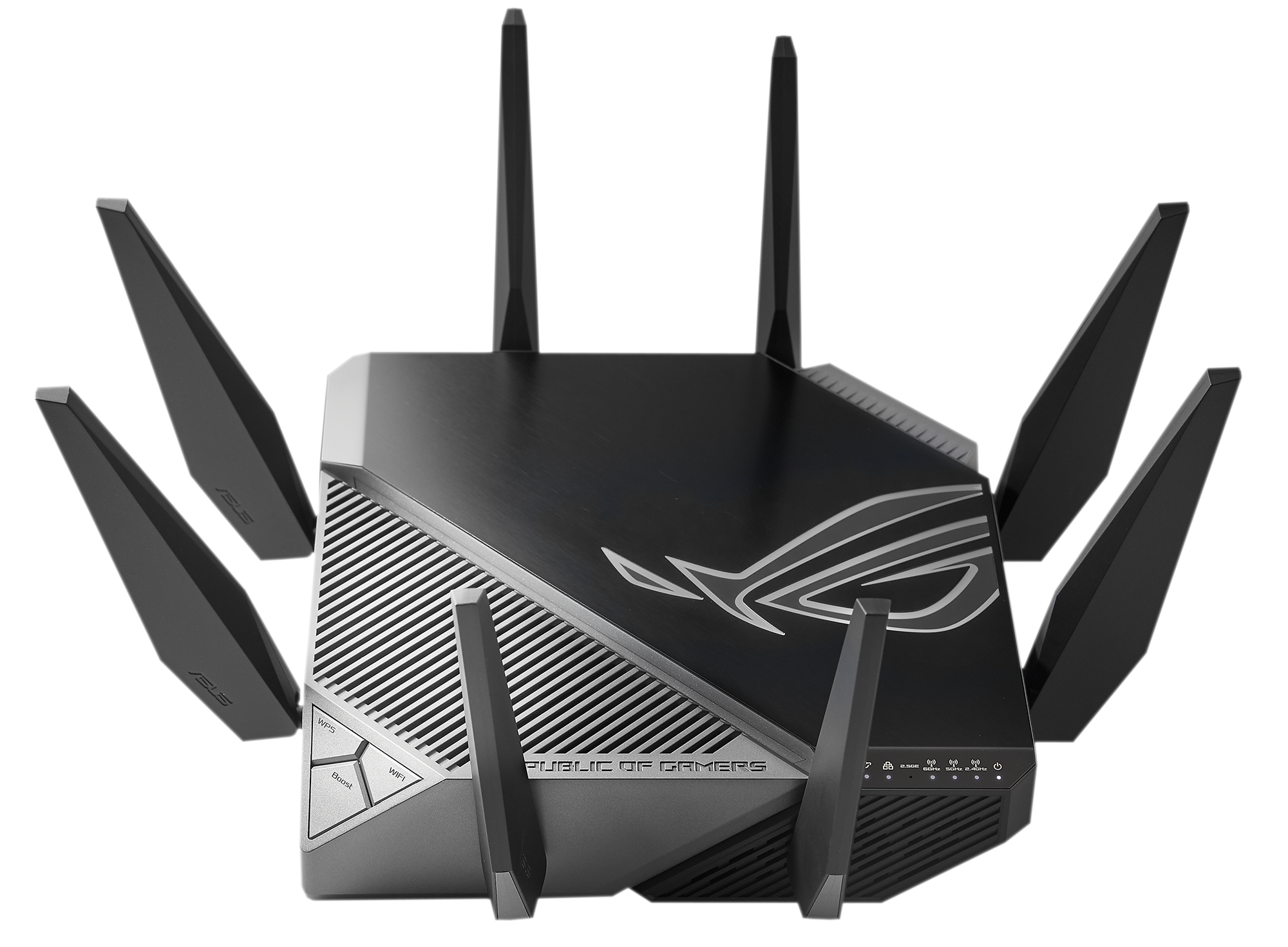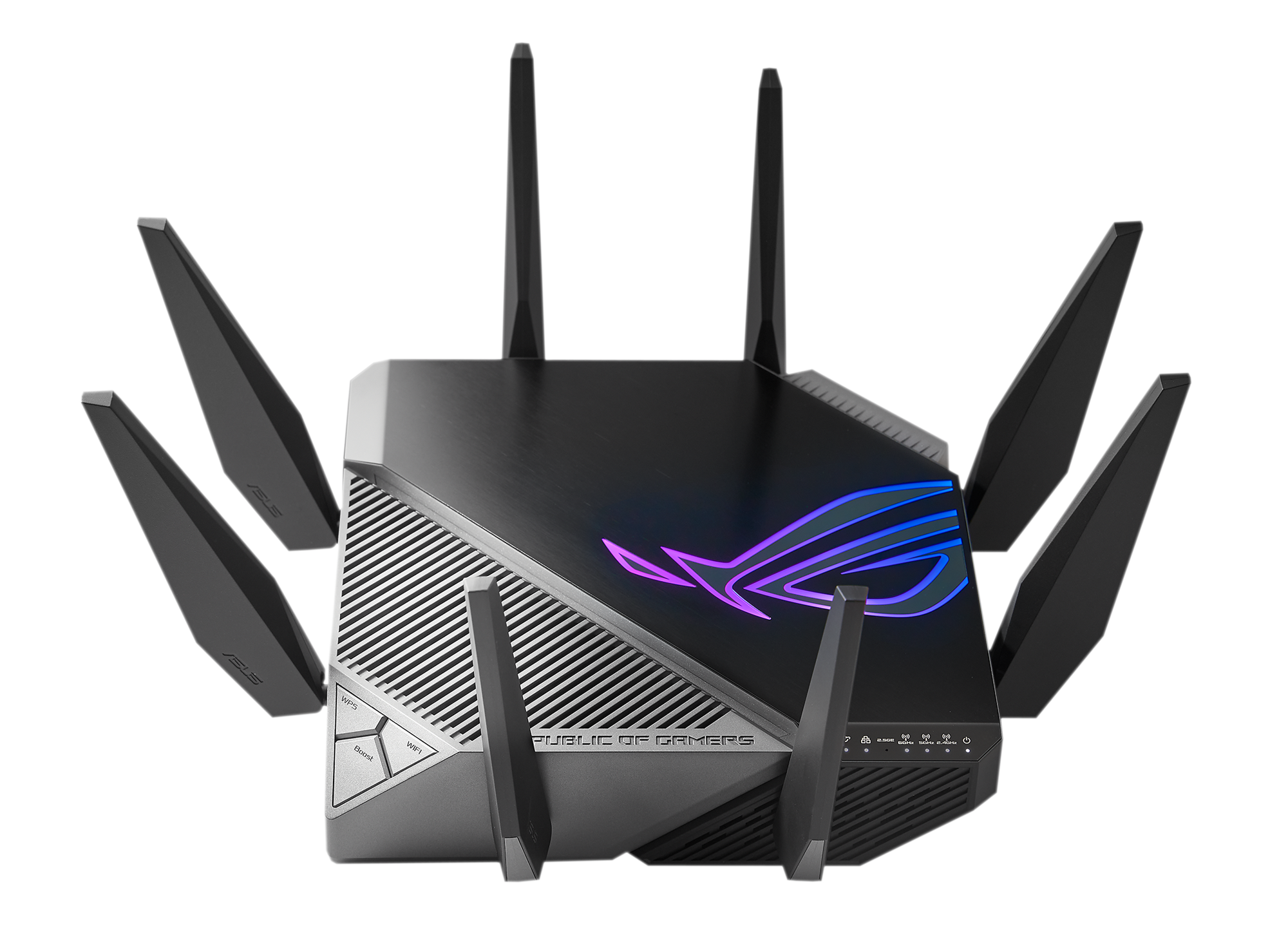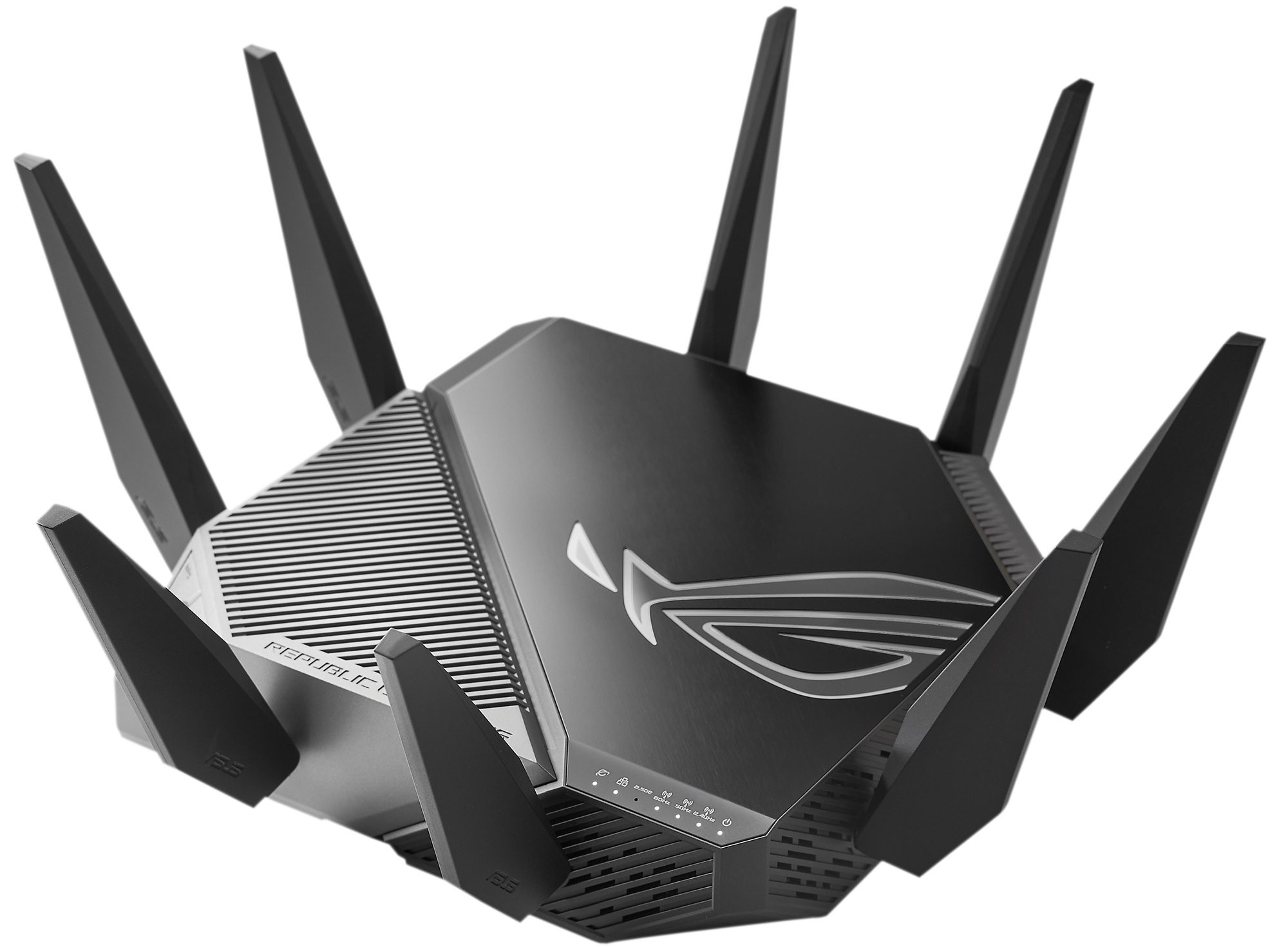 ROG Rapture GT-AXE11000 Tri-Band Gaming Router
(WiFI 6E, new 6GHz band, 2.5G WAN/LAN port, compatible with PS5, WAN aggregation, VPN Fusion, Ai Mesh support)
Product number:
90IG06E0-MO1R00
Next-generation Wi-Fi standard - The world's first Wi-Fi 6E Tri- Band router increases speed up to 11000Mbps.
New 6GHz frequency band - Wider channels and higher capacity ensure higher performance, lower latency and less interference.
2.5G WAN/LAN Port - All network traffic over the 2.5G port has the highest priority, and the 2.5G port unlocks the full potential of Wi-Fi 6.
Performance through technology - quad-core CPU, advanced cooling system and optimized antenna design for maximum computing power level.
Triple game acceleration - Optimize game traffic at every step, from device to game server.
 
Ready for shipping, delivery in 48h
Product information "ROG Rapture GT-AXE11000 Tri-Band Gaming Router"